German-Norweigan student meetings and language trips 
The goal of such an encounter can be a student meeting, a language- or educational trip. We are therefore a competent partner for Danish schools planning a language- or educational excursion with their students.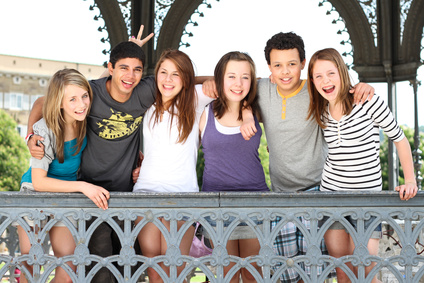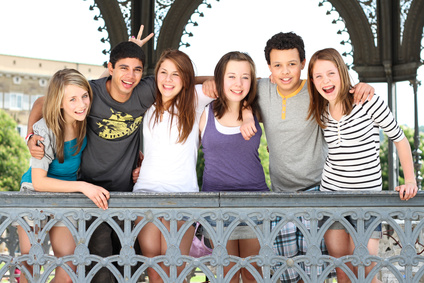 Current projects: 
Our language and educational trips: 
usually, last 1 week, can be longer if requested.
include one day at a german school, so that the Norwegian students can exchange their experiences with the German students at their own age.
is a good combination of education and fun.
are focused on the interest and the world the students live in.
are concerned with the current image of Germany and integrate history in such a way that it explains today.
are coordinated with the school.
are stressfree for both students and teacher, because aubiko takes care of the whole organization.
are inexpensive, because aubiko is a non-profit organization, and is not allowed to make profits.
communicate authenticity and up-to-dateness, which can only be communicated on the spot.
It is our aim that your students come into contact with Germans, learn a lot, see a lot, experience a lot, speak a lot and return to Norway with great motivation for German and Germany. If necessary, we can also establish contact with Norwegian and German companies, integrate language courses, and prepare for your desired topics.
What does a day at a German school then look like?
Our language and educational trips always include a day at a German school. It is possible to observe at the German school, exchange ideas on specific topics or even work on a project together. Especially popular is the joint sports activities, but also guided city tour, which the German students will prepare for the Norwegian students. If the Norwegian school is interested in cooperating with a German school, we will support this, and do everything we can to make it happen. This is usually within the framework of the school project, wherever there is time for a discussion with principals and department heads. After booking the trips, it is possible to make contact with the school in advance. Contact details will be sent to you after you have booked the trip.
Are the German students the only encounter?
If you are interested in more encounters, we welcome that. If you are interested in how young people in Germany deals with the topic of religion, we will visit a young congregation. If you are interested in the political situation, we will arrange for you to meet with members of the parliament, go to townhall or discuss with Germany's young politicians. If you prefer to get to know sports clubs, we will organize a meeting with a young team.  It is important to us, that the students have the opportunity to exchange ideas and to network. This requires a main topic for discussion or a main activity, e.g. sports or arts.
How can you imagine the program?
Of course, we always give all students a general impression of the city first. Everyone gets to see the "most important" and "most beautiful" things. After this first impression, we concentrate on the things that interest you most. If everyone has already been to the city, we can immediately focus on any specific topic. You choose the topic!
Topics in the past have been:
Munich – How Bavarian is the capital really? /Politics and society in the German media: Workshop with the students on German media/ Visit to various radio and television stations/ Berlin – how much of the East can still be seen? Is the wall growing in people's minds?
Religion in Germany – what do German youth believe in? / What are the Germans afraid of?  – Graffiti and election posters tell stories/ What do Germans laugh about – is German humor really such a serious thing?/ The most beautiful thing is in the heart- the beauty of Central German cities (Goslar, Göttingen, Quedlinburg)/ On the tracks of Schiller and Goethe – a journey to Weimar, Erfurt, and Jena.
We also like to work with theater workshops and songs or go to a German cinema.
City tours are never boring with us! Instead of a booked city guide, we or the students of the cooperating school show you the city and besides the usual sightseeing, a lot of German everyday culture.
Did you know, for example, how much you can learn about the German language by looking at the signs on Hamburg's garbage cans?
How does the registration work?
You write us an e-mail to info@aubiko.de and tell us
the name of your school
how many students are in your class and which class level the class is
what you want (Which city? Mountains, bathing, or just city? Rather a final trip with fun, an educational trip with a lot of content or a mixture of both? A great Berlin trip with a language course? Rather in English? Which topic?)
what we can do to make your students happy
We will then ask some questions and make you an offer.
Lastly, you book the trip and look forward to the departure. If you want, you can already contact the school in Germany.
Or you can use our registration form. 
What does the trip cost? 
Usually, the travel week with a language course in the morning costs around 400, – euro. This depends on the program and the included services. If, for example, the flight tickets are to be included or if accommodation in a youth hostel is not sufficient, it will be more expensive.  However, as a non-profit organization, we guarantee that all income will be spent on your trip.
Included are, depending on the agreement, course material, German lessons with 24 lessons per week, placement test at the beginning of the course, confirmation of participation, accommodation and full board, supervision around the clock, sports, cultural and leisure program, excursions, and trips, health, liability and accident insurance, arrival and departure by arrangement.