Online course "Studying in Germany"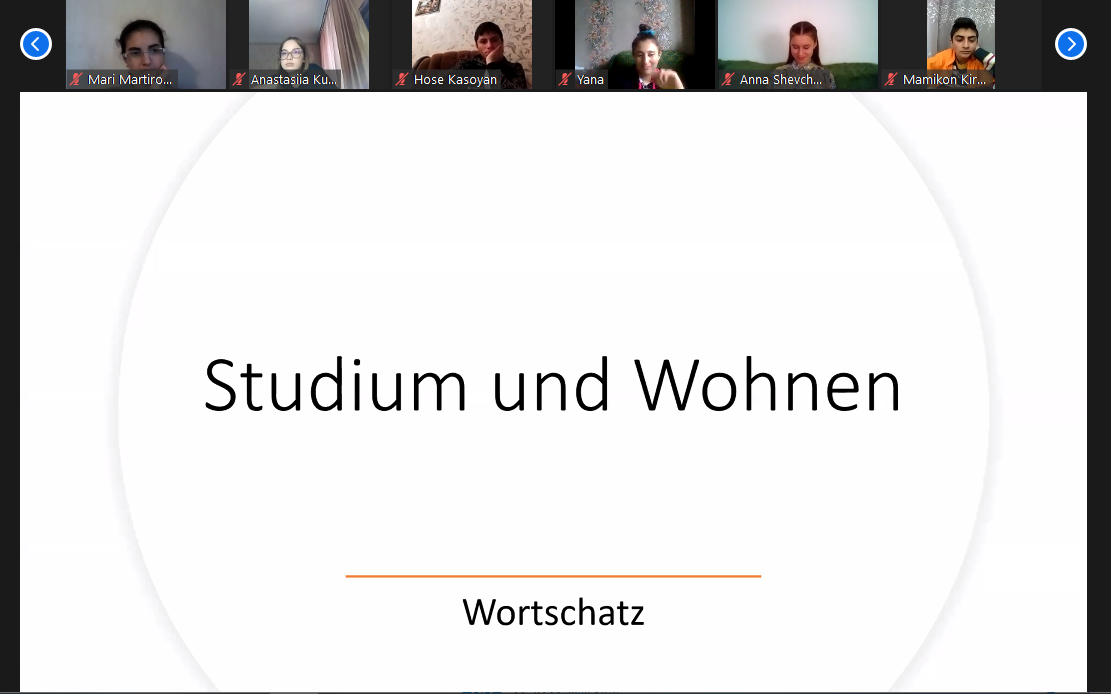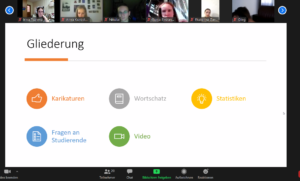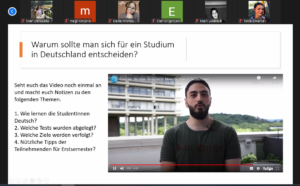 A trip to Germany is not always possible the coronavirus pandemic has proved this to us. Therefore we now want to enable digital encounters so that students around the world can take part in German courses that combine language learning, regional studies, and exchanges with peers!
That's why we are now offering the online course "Studying in Germany." It is our aim to educate your students about the study prospects in Germany. Hopefully, we will arouse an interest in the students to study here in Germany. If a specific topic is requested, we would be happy to make this happen.
The course will take your students virtually to Germany where they can solve tasks and ask questions and intensively engage with the German language, all with a focus on your requested topic. The modules are supplemented by additional practice materials for all four skills as well as grammatical structures.
Each online course "Studying in Germany" contains 10 modules of 90 minutes each.
You can find more information in our flyer: