With aubiko as an exchange student to Germany 
The aubiko employees have been working with great enthusiasm in the field of student exchange since 2001 and have been working for various exchange organisations. We would like to summarize the best from these diverse experiences and have therefore founded a non-profit organisation with headquarters in Hamburg.
Since October 2018 we are a member of AJA (Arbeitskreis gemeinnützige Jugendaustauschorganisationen)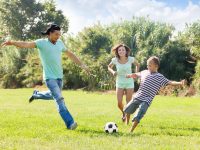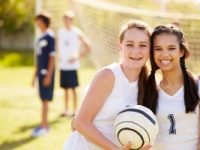 Sending your child abroad is a big step. We want to be able to assure parents with the best conscience that their child is in good hands with us. Therefore we pay attention to the following points:
1. careful selection and consultation of the host families
Our host families are all visited personally by us and are counseled in a two to three-hour interview. During our visit, we look at the living conditions, the living environment, and the school. During the interview, we not only explain the program to the families but also get an impression of whether a family is really ready to host a guest. Experience shows that, in addition to hospitality and willingness, openness and flexibility are essential. If, for example, the expectations of the exchange student are too high or we notice that there are family difficulties, the family is not suitable for us. It is also important to us that the families have confidence in us so that they can turn to us if they have problems.
2. supervision of the host families and exchange students
Two to three weeks after the arrival of the students we visit the families again and contact the supervising teacher. During the visit, we have a conversation with the whole household and also talk individually with the students and the family. Should there be any initial misunderstandings or disagreements, we are available to advise the families and the student. It may be that the families need to set clearer rules or we encourage the student to express his or her wishes. We will talk about expectations and perceptions and about cultural matters. In the end, it is these conversations and reflections that enable both sides to learn interculturally.
In the course of a semester, we will arrange three more telephone appointments. This regular contact serves to show the student that we are there for them. In case of problems, they should be able to contact us at any time and talk to a colleague they know. If necessary, we will come back to the host family at any time and try to find a solution on the spot. We are available for students and families 24 hours a day. All of them get the landline number of the office and our cell phone number.
3. it must not always fit
Most of the time everything runs harmoniously and all sides benefit from this exchange. But it can happen that despite a wonderful family and a highly motivated and open-minded student, one of the two is unhappy. First and foremost, of course, we try to understand both sides and work on a common solution. But if, for example, mutual trust has been violated or simply "the chemistry is not right", it is better to change host families. Of course, students should know that a host family is not a hotel that can be canceled or exchanged. But we do not want to force anything and are open to a necessary change of host family. Sometimes the student just needs a second chance to show his or her best side. He or she should get this second chance.
4. regular reporting even before the program begins
When we have found a family for the student, he will receive a detailed placement letter. In this letter, we will introduce the exchange student and his or her parents, the host family, the area, and the school in detail. The parents and the student should know as exactly as possible where the trip is going to take them and should be able to get an idea of the surroundings.
Upon arrival of the student, the host family will be visited again. This visit will be documented in writing. A further detailed report is made in the middle of the program and whenever problems arise or something could be relevant for the student's parents.
5. concerns, problems, and questions
We take concerns, problems, and questions very seriously – no matter if they are expressed by students, home parents, or host families. We will bring in our years of experience and give advice. But the most important thing is to listen to all parties. Nobody knows their child as well as the parents. Only the exchange student himself can express how he feels and why. The host family can best assess how they experience the child in the new environment. The same situation can be described very differently. We know that there is no such thing as "the right assessment" and we try to find a shared approach from everything we have heard. This requires good cooperation with all parties.
6. Preparatory seminar in Berlin
After arrival in Germany, we offer all exchange students a three-day preparation seminar. During this seminar, we will talk about living with a German host family and attending a German school. We will also give an intercultural training and talk about the program. Berlin as a city and a small welcome party will also be part of the preparation seminar. The time spent together also gives us the opportunity to get to know the students personally and to answer any questions. Before this seminar, the students will receive a student handbook.
7. insurance
All students have health, liability, and accident insurance.
8. arrival and departure
Students are picked up at the airport and taken by train to their host families. No student has to change trains with their luggage alone and all are taken to their seat.
9. end of the program
The program ends with the school year of the respective federal state.
10. scholarships
For every 10 students, there is one full scholarship or two partial scholarships. The scholarships come from aubiko or from German companies. Besides a small application for the scholarship, the scholarship holders should record their exchange experience on a blog/travel diary or similar. During their stay, the scholarship holders have the opportunity to get to know the German company better.