Intercultural trainings "German leadership styles and manners" for the German-Danish Chamber in Copenhagen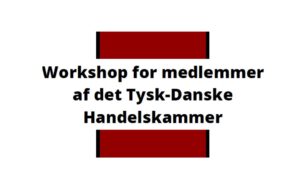 On 13.05., 20.05. and 27.05.2020 Friederike Krause conducted online workshops on the topic "German leadership styles and manners" on behalf of the German-Danish Chamber. The aim was to prepare Danish companies for an engagement in Germany and to give them an understanding of German cultural norms.
The following thematic priorities were set:
I INTRODUCTION AND PREPARATION
What do you expect in this workshop
II CULTURE GENERAL PART
Objective approach and subjective reality
What is German and what is not? Does that even exist?
Culture – Business culture – German business culture: The attempt to explain the inexplicable.
The nice Dane?
Germany a foreign culture? – The subtle difference
III INTERPRETATION AIDS AND CULTURAL STANDARDS
Freedom – Individuality – Homogeneity
Trust and rules
Hierarchy Structures
Responsibilities
The official channel
Culture of discussion and debate
Family and leisure
German women in leadership positions
Serenity or laziness? World champion in stress or work love?
Flexibility
Effectiveness
Humor
Small talk
Language – German or English?
Nonverbal, paraverbal, and extraverbal communication
IV Working on a case study
The feedback on the training was consistently positive. If you are interested in conducting a similar training in your organization or company, please contact f.krause@aubiko.de.